We'd love to hear from you
Use this form to get in touch about showings and property details, we'll get right back to you. And if you're in a hurry, just call or text any time.
We are proud to service the South Shore of Massachusetts.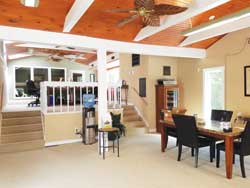 PEMBROKE OFFICE
290 Center Street
Pembroke, MA 02359
Get Directions >>

Stop by KKeegan Realty for a visit and see our lovely office and 1,000 sq. ft. building of staging inventory. Staging our seller's properties is a free benefit of listing with KKeegan Realty. We'll treat you to some of our delicious chocolate rocks!

Office: 781.294.4800
Email: Info@KKeeganRealty.com
Join us on Facebook!

Contact a KKeegan Realty Agent or fill out the following form and a KKeegan Realty representative will be in touch soon.