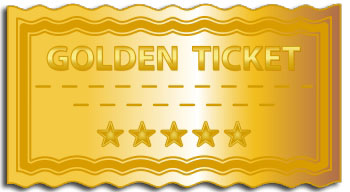 Pembroke Tree Lighting Committee

www.PembrokeTreeLighting.com

c/o KKeegan Realty
290 Center Street, Pembroke, MA 02359
WHO WANTS A GOLDEN TICKET &

WIN A RIDE ON THE FIRE TRUCK WITH SANTA?
The Pembroke Tree Lighting is excited to announce that three Pembroke elementary school students can ride with Santa on a fire truck over to the Pembroke Tree Lighting event by winning a Golden Ticket.
The winners will get a truly unique experience. They will ride over with Santa to the Town Green on a fire truck with full sirens and get a front row seat on the bandstand as Santa throws the magical switch to light the Town Green. This memory that will last a lifetime.
The lucky Golden Ticket winners will be chosen from the three Pembroke Elementary districts by a random draw of entry tickets.
To be entered into the drawing, a student should bring in a non-perishable item for the Pembroke Food Pantry, tape an entry form to the donation and place in the Collection Box located at the front of the school or the KKeegan Realty office at 290 Center Street. The more entry forms, the better chance to win the Golden Ticket!
Entry forms can be picked up at the front office of each elementary school or downloaded here!
The contest is open through November 1 – Nov 22. No limit to the number of entries! The Pembroke Tree Lighting is Sunday, December 1st from 3:00- 6:00 pm.
If you have any questions on this event or would like more info on the Pembroke Tree Lighting, contact the Chairperson, Kathleen Keegan at 781-775-4670 or Kathleen@KKeeganRealty.com.