KKeegan Realty's Selling Strategies
STAGING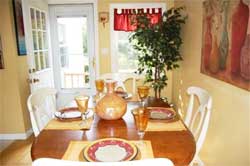 What sets KKeegan Realty apart from others is our
free Staging Services!
Staging is showcasing the property's best asset – its space. Space equals money. We set aside a day to work with the seller to get the house in "showing shape".
All of our agents are Accredited Staging Professionals (ASP) and we stage our listings as a team.
We know how to attract buyers and sell your home quickly!
Let us help you set the stage to WOW the buyers!
Check out our before & after pics >>
STAGING INVENTORY
We own a vast inventory of staging pieces to help showcase our listings. We have fichus trees to help fill corners. We have art work to soften the room, centerpieces, place settings.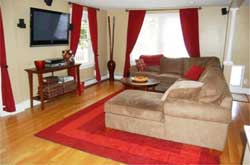 PHOTOS
Photos are the first thing to grab a buyer's attention in any listing. If the photos aren't clear, bright and beautiful then who's going to stop and look at your listing?
KKeegan Realty Agents always use a wide angle lens to photograph each room. We take terrific photos to show more of the property's space. We take about 150 pictures and narrow it down to the best 30 pictures for the listing.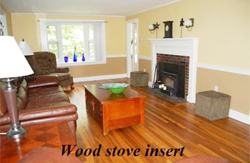 TEXT DESCRIPTION ON PHOTOS
Another benefit that we offer is putting text description on photos to help the buyer focus in on a particular feature. and we then utilize text on some of the photos to help describe the room and showcase its best features.

MARKETING
Tell the world your house is for SALE!
We will also create a custom website and a detailed Information Binder to help market your home.
PRICING & POSITIONING
As your Agent, our job is to analyze the market, show you your competition and review with you comparable homes that have recently sold. We will guide and advise you on how to price your home.
Houses that are priced right, smartly marketed and properly staged get to the closing table faster!