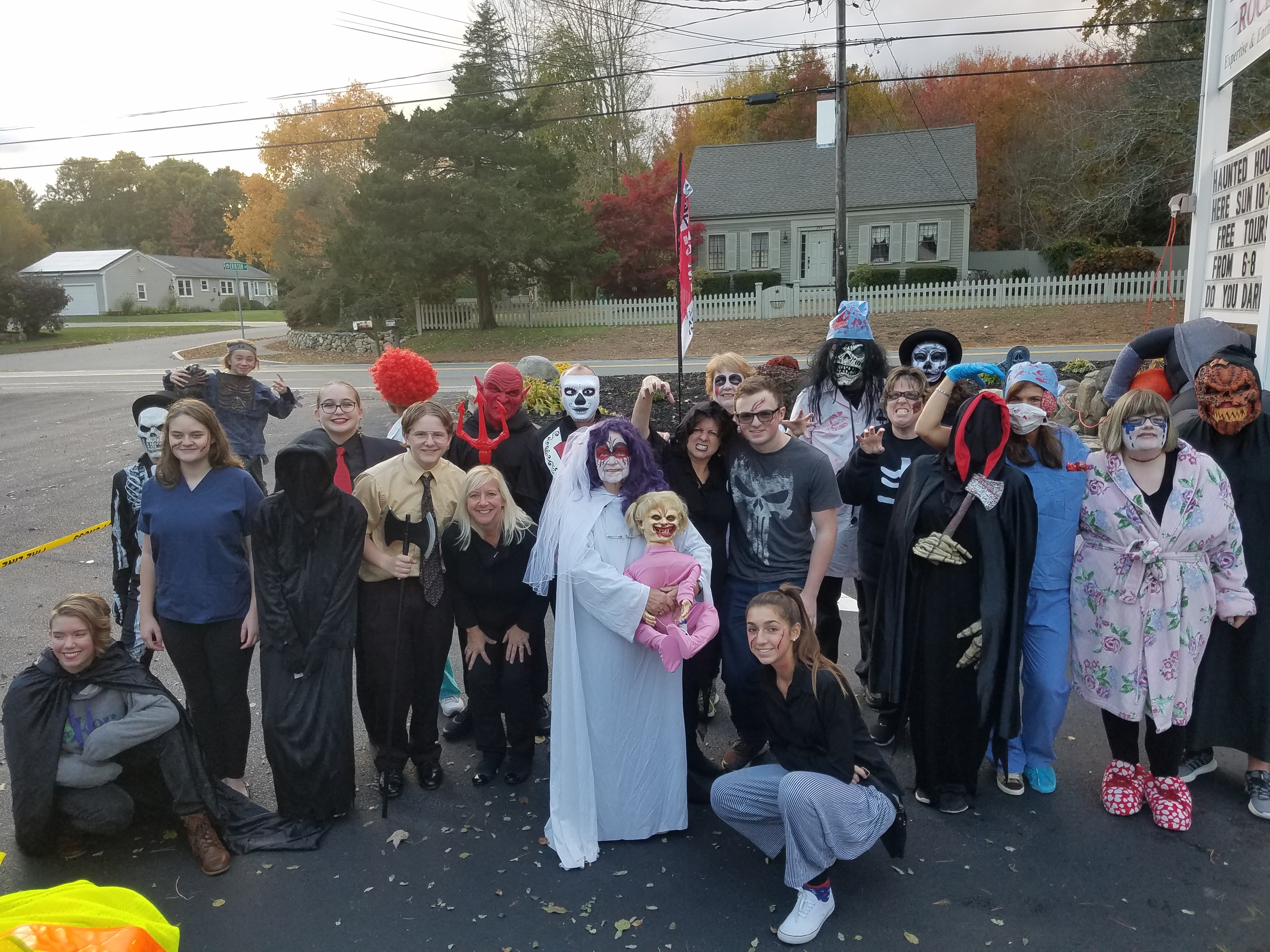 Thank you!
Real Estate Rocks hosted its 2nd annual Real Estate Rocks' Haunted House on Sunday, October 28th from 6 - 8PM at the Real Estate Rocks' office.
The unique Real Estate Rocks' building was transformed into the Real Evil Research (RER) Asylum. Guides took groups for a tour and revealed a creepy backstory of the building where "legend" has it that depraved doctors performed illegal operations. Guests were guided through the Asylum rooms.
There was also a small separate building called Haunted House Lite for guests looking for a less terrifying experience.
Tours took approximately 5 minutes and ended with a creepy goodie bag. The event was free with donations greatly accepted for Pembroke Celebrates With Fireworks.
Check out our Facebook page for photos from this year
KKeegan Realty's Facebook page
For any questions, please contact the Head of the Asylum, Kathleen Keegan at Kathleen@KKeeganRealty.com or 781.775.4670.
We hope you plan to visit the haunted house next year!
We need your help!
If you would like to be a part of the event next year, please join our committee.